Guided Selling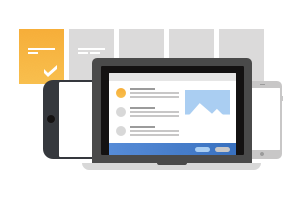 Interactive guided search
Product Finders are your virtual sales representatives, navigating customers through your products using interactive questions. Customers no longer need to understand complicated or unfamiliar features and attributes to find the right product for them.
Product Selectors use compatibility data to allow customers to easily see which ink, toner, battery, power adapter, SSD, or memory products you carry will work with their device.
Enhance your website's navigation and customer experience by contacting a representative today to try out these exciting tools.
Interactive Guided Search with tabbed question navigation.
Buying Guides written by tech experts at CNET
Customizable Appearance to fit within the look and feel of your site.
Simple Integration using your catalog to show accurate pricing and availability.
Simplify the Purchase Process with guided navigation and accurate recommendations.

Facilitate Sales with automated business logic, lowering your costs and increasing sales.

Increase Customer Satisfaction with easy to understand questions and recommendations.

Reduce Product Returns by ensuring customers get the right product the first time.